There are few places in the U.S that can match the natural beauty and ecological diversity of Northern California, making it a can't miss destination for hikers and outdoor lovers alike. With rugged coastal trails, towering redwood forests, and scenic mountain views, finding the right hiking trail can seem like a daunting task. For over 20 years, The Platinum Concierge have been helping tourists and hikers alike, find, plan, and customize their personal escape from the busy city, to the calm beauty found in nature. From easy day hikes that last a few hours, to arduous multi-day camping trips, with TPC, your focus will be on the inherent beauty around you, not your itinerary. Here are just 5 can't miss hikes and locations TPC recommends, close to the Bay, and famous throughout Northern California.
California Coastal Trail: Lands End to Golden Gate Bridge
Our first hike on this list is found within San Francisco, and is a section of the 1,200 mile long California Coastal Trail. On this moderately difficult trail, you will be able to smell the salty sea air, hear the crashing of waves, and have a perfect view of the ocean! Beginning at the Cliff House overlooking the ocean, ending at the iconic Golden Gate Bridge, and with small beaches scattered throughout, forgetting you're still inside The City is a breeze.
Muir Woods National Monument
A short drive north from San Francisco, within Marin County, lies the Federally protected National Monument of Muir Woods. For over 100 years, Muir Woods has been home to coastal redwood forests, making up some of the tallest, and at 1,000 years, some of the oldest trees in the world! Whether you are looking for an easy 30 min loop, or a more difficult 8 mile trail, you will be able to walk among the awe inspiring redwoods on your own terms.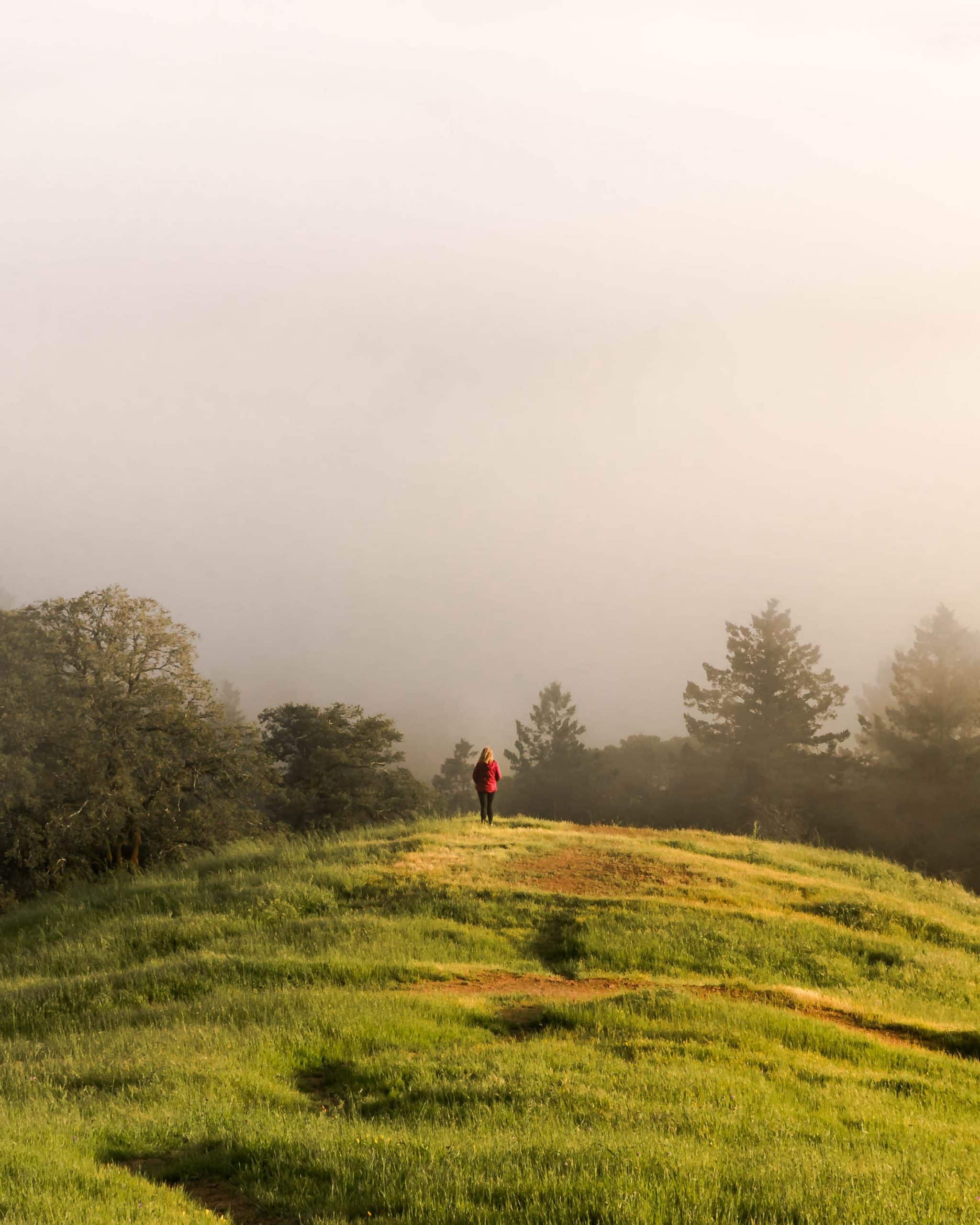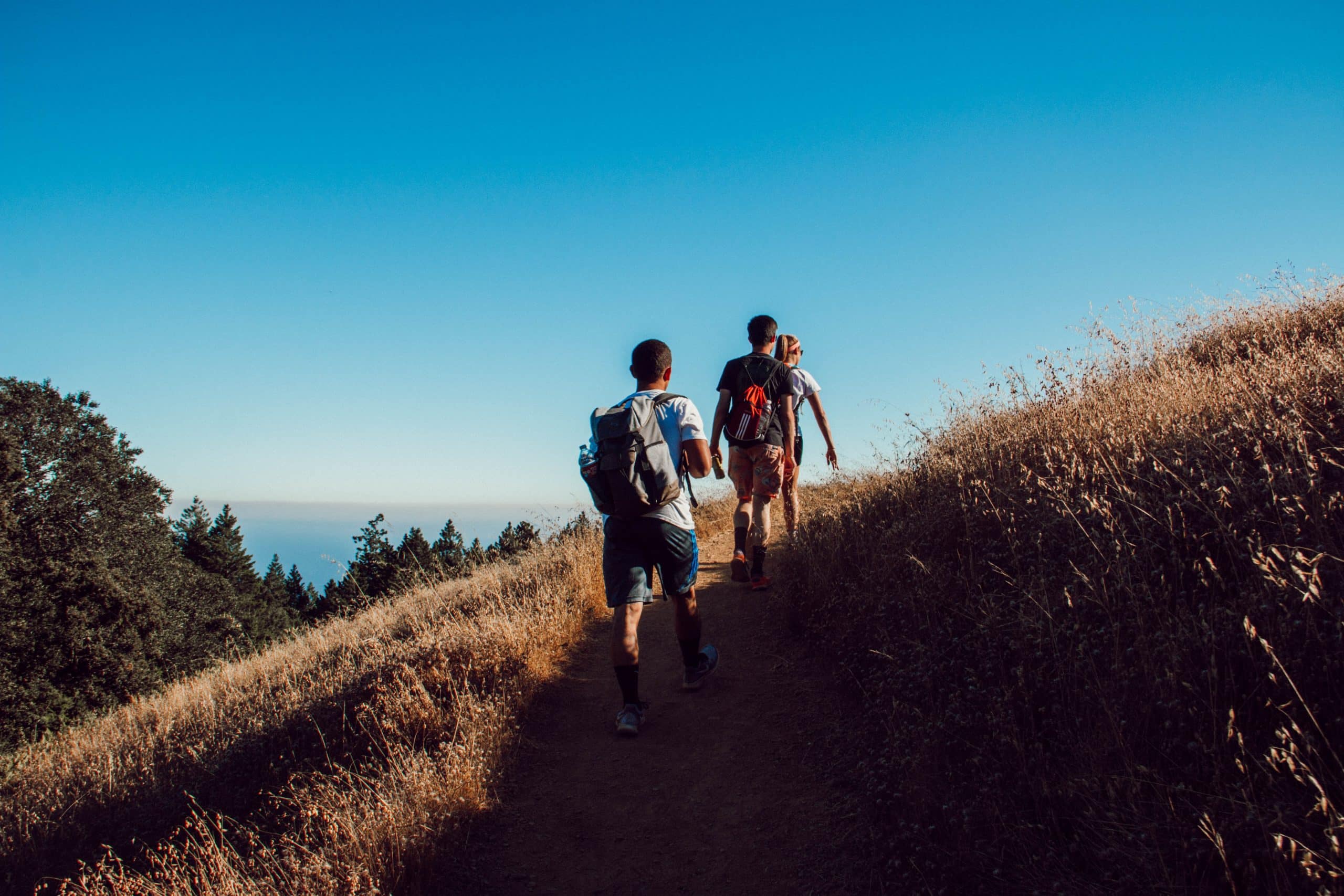 Mt. Diablo State Park
For a true escape from the bustling city, few places can compare to the natural wonders hidden within Mt. Diablo State Park. At a towering 3,849ft, when conditions are best, you can be treated to an unparalleled panoramic view off the bay that stretches out for nearly 200 miles! With a multitude of trails for hiking, biking and camping, what you find is only limited by the hours in a day. Whether you are looking for beautiful wildflowers, a chance to be a real life fossil hunter, or simply looking for a scenic picnic area, Mt. Diablo is a true gem of the East Bay.
Mission Peak
Looking for a more strenuous challenge with a unique pay off? Towering at 2,516ft, this hike consists of a steep, 3 mile, uphill climb, with gains over 2,000ft! At the summit, you will be rewarded with an amazing 360 degree view, with the skylines of San Francisco, San Jose, and Oakland visible. You will also be able to take a picture with the infamous "Mission Peeker", a time capsule in the form of a pole, as proof of your endeavors. This hike will test your mettle, but the astonishing view is definitely worthwhile.
Yosemite National Park
Found in California's Sierra Nevada mountains, Yosemite National Park is famed for its unparalleled natural beauty. Every year, over 3.5 million visitors come to experience the iconic sights of the tallest waterfall in the U.S., Mirror Lake, forests of Sequoias, and the towering Half Dome and El Capitan. With over 800 miles of trails to hike or bike, your trip can be customized exactly to your wants and needs! From easy, family friendly trails with hotel accomodations, to arduous hikes up mountains, or even a multi-day backpacking trip, TPC handles your itinerary so you can enjoy some of the most majestic natural wonders on earth.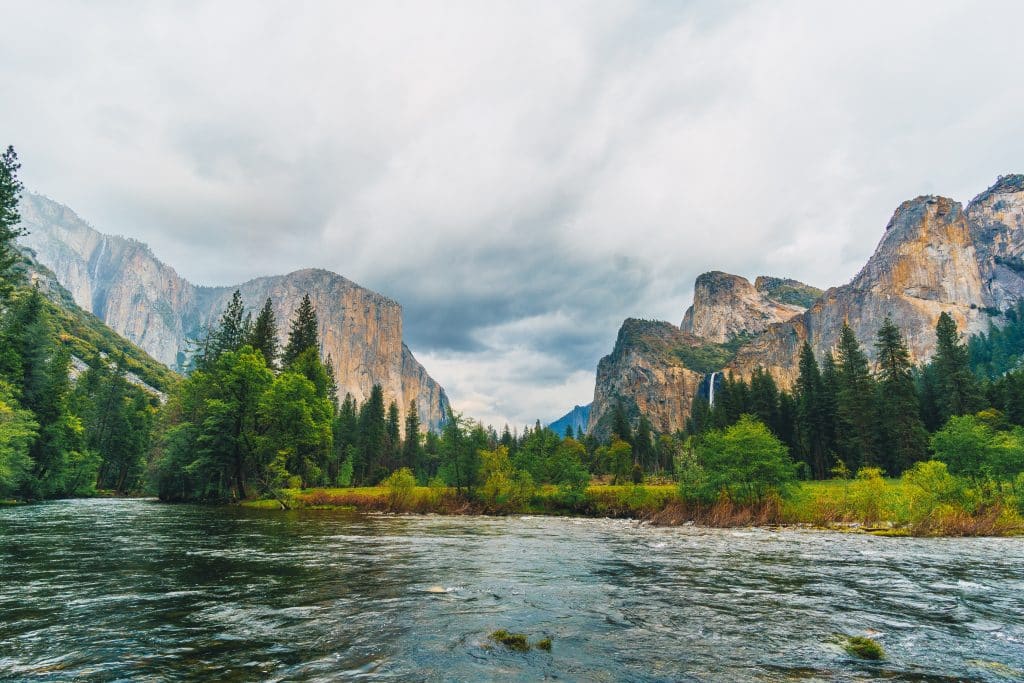 Please follow and like us: