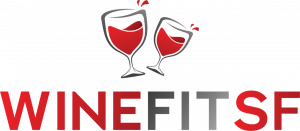 If doing yoga in Bali, mountain biking in the French alps, running on white sand beaches in Hawaii are on your destination fitness list, it's time to add calisthenics boot camp in Napa to it.
Partnering up with BayFitSF, led by Bailey Liu, a NASM Certified Personal Trainer, Fitness Nutrition Specialist and Corrective Exercise Specialist, whose passion lies in calisthenics, a form of physical fitness utilizing your own body's weight, we are taking you on a Napa Wine Tour like no others!
Customized to your fitness level, prep yourself with a sense of adventure, there is no better place to open your eyes, elevate your heartbeat, breath in the fresh air, and working up a good sweat than being among the endless rolling vineyards, the mountain ranges bookending the valley, with an occasion wisp of fragrance from the nearby flower beds and the ripening grapes at harvest.  After the morning workout, we will take you to a nearby gym/spa to shower and refresh before stopping at one of many culinary destinations in Napa, for a hearty and delicious lunch*; then proceed to private tastings at some of the most sought-after wineries in the region.
Believe us when we promise heightened senses in your taste in food and wine after a good workout – So, Are You Fit to Wine?
*Cost of lunch is not included in the quoted experience price.
** Other fitness programs with wine tasting tour available upon request.