San Francisco is called The City for a reason, for it has long been established as the Bay's epicenter of culture, history, and entertainment. It is the place for the musically inclined, history buffs, those seeking adventure, but above all, it is a place for families. With hands-on museums, iconic landmarks, and gorgeous parks, there is no shortage of places and activities for families to enjoy. Whether you are searching to be entertained, learn something new, or escape the busy city life, exploring San Francisco can seem like a daunting task. So let us, at The Platinum Concierge, help you plan an unforgettable adventure, as we take care of transportation, logistics, and safety, making your trip feel effortless and enjoyable.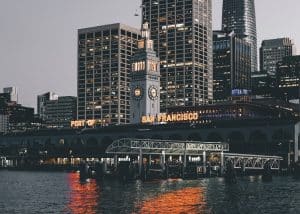 When visiting The City, taking a tour of the classic sights is always a must. From the historic Alcatraz to the iconic Golden Gate Bridge, The Platinum Concierge can curate the family experience, providing direction and support along the way. So take a tour of the must-see sights, or coordinate with our staff to create a truly unique experience of hand-picked locations, tailored for your family. You won't even need to worry about navigation, lodging, transportation, or finding your next meal, as we take care of all the behind the scene details. Allow your family to be the center of your attention.
If sightseeing isn't your goal, San Francisco is a truly fantastic place for children, with a multitude of educational yet exciting exhibits. There's Randall Museum, providing hands-on experiences in the areas of science, California's diverse wildlife, and art. Or the Aquarium of the Bay, with over 20,000 marine animals, such as sharks, jellyfish, and river otters, your family will be left enamored with the Bay's natural beauty. No matter what kind of exhibit you are looking for, we at The Platinum Concierge are confident in being able to make your trip as seamless as possible.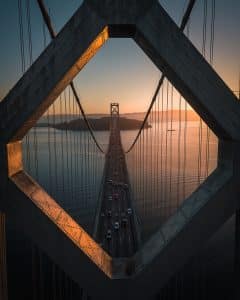 For a more relaxed family experience, The City offers endless possibilities to entertain the entire family. Stop by for a visit in Pier 39, with its many gift shops, child friendly amusement rides, snacks, and gorgeous view of the Bay. Take a ride on a cable car, enjoy a musical, or even make a day of visiting the San Francisco Zoo. Or if you are looking to escape the busy city life, immerse yourself in the natural beauty of the various parks, trails and beaches scattered throughout San Francisco. Explore trails like Land's End, lose yourself in the Golden Gate Park, or enjoy a picnic in Dolores Park. Whatever your family is looking for, San Francisco is the place to be.
What your family can experience is only limited by the hours in a day, so trust The Platinum Concierge in taking care of your itinerary, while you focus on what The City has to offer. Rest assured, when you are under our care, your satisfaction, safety, and enjoyment is our only focus and goal.
Please follow and like us: