New year, new you!

Each year brings a chance for new beginnings, new adventures, and new experiences to be had. Here at The Platinum Concierge, our New Year's Resolution is to help you ring in the new year by guiding you on an unforgettable journey, with experiences curated to your individual tastes and needs.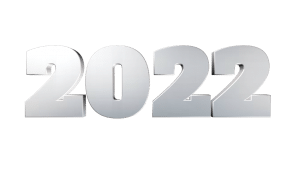 The Platinum Concierge is ready to ensure your next trip for the new year, whether it be business or pleasure, feels effortless. We create and manage a detailed itinerary, ensure seamless transportation through our charter services, and offer customized local tours and experiences throughout Northern California. If your New Year's Resolution is to travel and experience new sites, then join our seasoned staff on one of our many guided day tours:
The classic sights of San Francisco
Muir Woods of Marin

Wine tasting in Napa

Cruising down Highway 1 to Pebble Beach

Hiking and camping out in Yosemite
With all our tours being customizable to your preferences and flexible to your needs, Northern California is at your fingertips.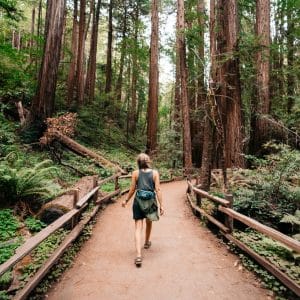 Whether it's your Resolution this year to be more active, or you simply want to escape the confines of city life, nothing compares to exploring the natural beauty found throughout The Bay. With hikes available for all skill levels, it is our guarantee that you will become immersed in the majesty of the great outdoors. So take a hike with us on trails like Land's End in San Francisco, the snaking Miwok Trail of Marin, trek the historic Quicksilver County Park of South Bay, or climb the infamous Mount Diablo of the East Bay. If you're looking for a more unique challenge, then join us in Napa Valley for the calisthenic boot camp that is WineFit SF in a morning workout among the rolling vineyards, tailored to your fitness level. Then be pampered as we take you to a delectable lunch, followed by a private wine tasting, enjoying all the sights Napa has to offer along the way.       
Resolutions
For many, the New Year is a time to expand their horizons, so why not start by expanding your palate, come to the epicurean epicenter that is San Francisco! Let us guide you on our walking/dining tours of neighborhoods like North Beach and the Mission, both renowned for their restaurants. Enjoy a night out at a food truck park, with its festive outdoor setting. We offer curated experiences where you can enjoy chef's table seating at a Michelin Star restaurant, or even explore the cheese trail in Marin. If you're looking for a more hands-on experience, you can join us in a master workshop and learn how to make your very own sushi, pasta, or Thai cuisine.
When you are under our care, your satisfaction, safety, and enjoyment is our only focus and goal. The Platinum Concierge is ready for the new year, and ready to help you make the most out of it.

Conract us to get started on your next adventure.

Please follow and like us: