Few places in the world can rival the epicurean claims of San Francisco and the near by Wine Country region.  But the most important thing to note is the claims are not limited to top restaurants and wineries in the world; oh it is so much more for us — it is about a lifestyle, a passion, and a regional culture of highest standard and most diverse appreciation of anything culinary.
To that end, how do we curate an Epicurean Experience to encapsulate the spirit and the taste in a short visit?
EAT – Our Top Picks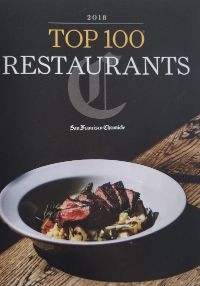 Atelier Crenn:
You know you are on a culinary journey when the 12-plus-course menu is presented in a poem. This is a true experience for all senses from a female chef earning the all-elusive three Michelin stars. (Please allow up to 3 month advance notice for reservation.)

Liholiho Yacht Club
It is not surprising that the best Hawaiian food is found in San Francisco because here authenticity and innovation are sought after and celebrated.  Far beyond Poke, Spam Musubi, and Loco Moco, try whole roasted cauliflower with bone marrow hollandaise; and country pork steak with Delicata squash, coconut miso and apple chutney. The food is fun, sophisticated, and bold.

Cotogna
This casual and welcoming spot has been our favorite place for many years. It is any foodie's dream of a marriage between rustic Italian and farm-fresh Northern California cuisines. The ever changing Sunday Supper is not to be missed!
COOK – Learn From The Best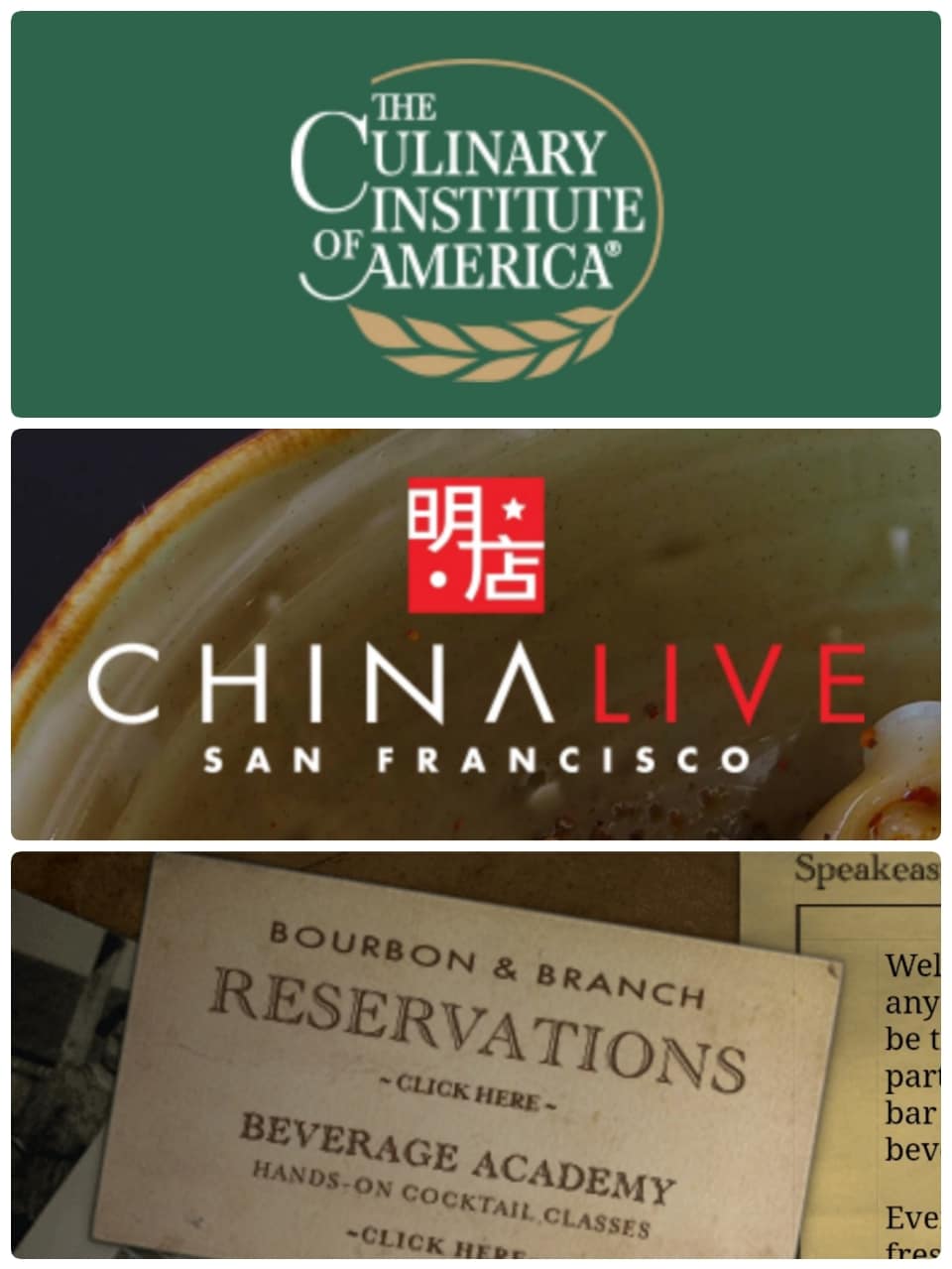 CIA (Culinary Institute of America) Farm to Table Boot Camp
A 3-day hands on immersion in seasonal, local, and sustainable eating, cooking, and living.  There isn't a better place to be inspired than being in this 1888 historical site in the heart of Napa.

China Live Dim Sum Dumpling Making Class
Dim Sum's literal translation means "touch of the heart".  Led by a professional Dim Sum chef, you'll perfect centuries-old techniques and experiment with savory flavor combinations to create tender, plump and simply irresistible dim sum dumplings.

Bourbon & Branch Beverage Academy
Bourbon & Branch changed the game when it opened in 2006, a theatrical enactment of a 1920s speakeasy. It has been established as the San Francisco cocktail pioneer.   Classes will be long enough to facilitate an in depth understanding of the topics at hand, and short enough to remain fun. Each class is a workshop with cocktail stations provided for each participant so they can learn from the best how to make perfect cocktails every time.
LOVE – Discover Great Tastes On The Go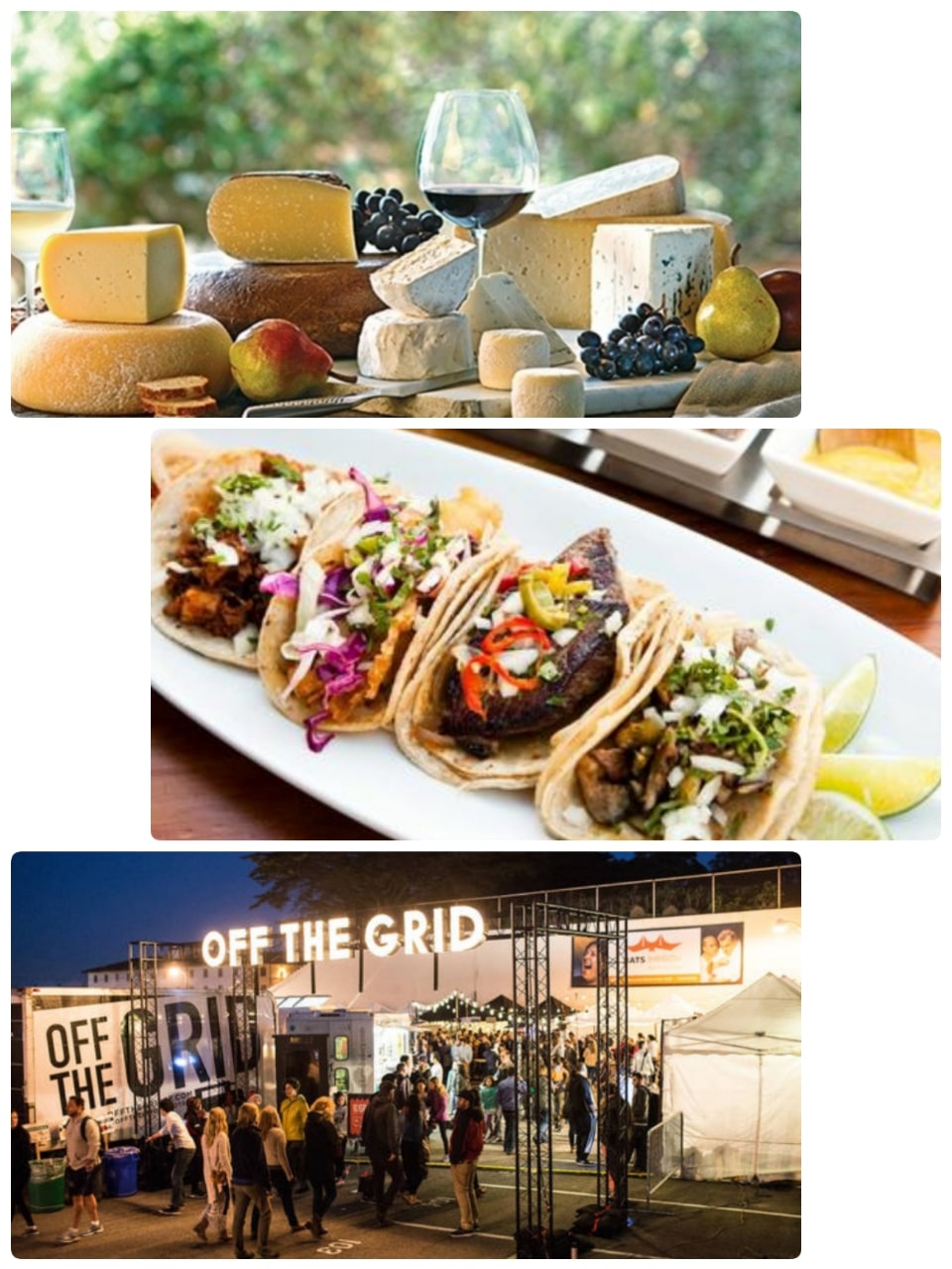 Sonoma Marin Cheese Trail
Twenty-two thousand acres of land in the two counties are currently used to produce almost 100 different cow, sheep, goat and water buffalo milk cheeses, and most are also classified as farmstead, meaning they are made on a farm with milk from its own animals. 21 are open for regular or periodic tours and tastings, or for visits by appointment. Guided cheese tours are also popping up, including a five-hour jaunt that includes four creameries, tastings of 30 cheeses, and a picnic.

Mission District Food Tour
In the late 1990s, Mission dining was just getting onto the map with then new places like Delfina and the original Slanted Door. Now, The Mission's exploding dining scene is home to our city's most renowned restaurants, and considered one of the top "Food Hoods" of the City.  A Latin neighborhood transformed through culinary innovations, a food tour in the Mission usually includes 4-5 stops and explores the colorful Mexican culture and art.

Off The Grid Food Truck Market
Gone the days of its humble beginning, against city rules and regulations, food trucks stopped at secret locations throughout the city and followers were notified by texts at the last minute.  Off the Grid, the roaming mobile food extravaganza, brings delicious food to the public — with free sides of music, craft, and soul. The largest food truck gathering of its kind in the United States.  Off-The-Grid is the leader of the Food Truck movement, bring over 300 food creators to market and 5 weekly markets in San Francisco, this is an experience not to be missed!
Please follow and like us: