Wildflowers are in bloom, gardens are blossoming in full force, and in Napa Valley, buds are beginning to break on the vines. This can mean only one thing, Spring is just around the corner! So treat yourself with a tour of the picturesque Napa Valley, a true must-see when visiting Northern California, famous for its gourmet dining, deluxe lodging, modern culture, and above all, wine!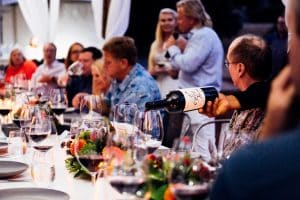 At 30 miles in length and 5 miles in width, over 500 wineries can be found scattered throughout Napa Valley's endless rolling vineyards. With so many wineries to tour, restaurants to enjoy and sights to see, traversing the valley can be a daunting task. So let us, at The Platinum Concierge, take care of the hard parts for you! With over 20 years of experience in luxury travel, we invite you to discover The Art of Service: first class, personalized services with warmth and care. 
No matter the scale of your trip, whether personal or corporate, The Platinum Concierge is prepared to make your stay feel as effortless as possible. We can help you create and manage a detailed personal itinerary, ensure seamless transportation through our charter services, and offer customized local tours. In Napa Valley, you will be treated to private tastings, as we tour exclusive, well regarded boutiques and artisan wineries. Or enjoy a more informal approach, as we arrange a private lunch with a professional winemaker, in one of Napa's many high end restaurants. For a more hands on experience, engage in a morning workout around the rolling vineyards, with the calisthenic boot camp that is WineFit SF! This is just a small taste of all the treasures scattered throughout Napa Valley, for there is so much to do, the only limit is your imagination and the number of hours in a day. 
This Spring, give yourself peace of mind on your Napa Valley excursion. Enjoy the beautiful sights, delicious food, relaxed ambiance, and of course, wine! Allow The Platinum Concierge to handle the finer details of your trip, so that you can focus on the moment. Rest assured, when you are under our care, your satisfaction, safety, and enjoyment is our only focus and goal.
Please follow and like us: