What comes to mind when you think of the Bay Area? For many it's the scenic beaches, beautiful valleys or dense forests. For others, the Bay is defined by its history, landmarks, or as a hub of multiculturalism. But everyone, from first time visitors, to long time residents, will confirm that you have not experienced the soul of the Bay Area until you've sat down and eaten like a local. With access to fresh ingredients sourced directly from farms, the diversity of cuisine has flourished, from food trucks to the high end, and everything in between. So, let us, at The Platinum Concierge, guide your palate through the epicurean epicenter that is San Francisco, and teach you how to eat like a local.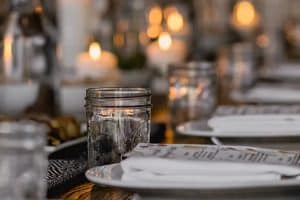 For decades, California has been the agricultural backbone of the United States, producing over 230 different crops! This is made possible by the unique topography of the state, which is one of the few places in the world that mimic the fertile climate of the Mediterranean. As such, over 70,000 farms and ranches can be found, with over 2.3 million acres in the Bay Area alone, devoted to producing goods such as milk, almonds, grapes, pistachios and beef. With a wide variety of fresh ingredients so readily available, local farmers and restaurants have taken advantage, and we at the Platinum Concierge have taken notice.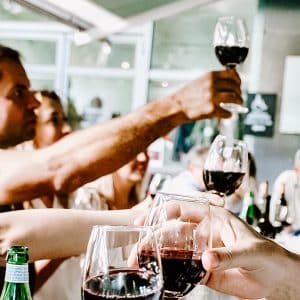 With San Francisco at its helm, The Bay has been at the forefront of the culinary scene, guided by the tenets of; food security, proximity, self-reliance, and sustainability. The culmination of these efforts led to the Farm to Table Movement, which first began during the 70s, in which restaurants source their produce and ingredients directly from local farms. While traditional restaurants ship in their produce from around the country, Farm to Table means your food is picked at peak freshness, with minimal impact to the environment, and full of flavor. Restaurants like the micro-cafe Farm:Table, the Asian infused brunch spot Sweet Maple, or the Michelin Starred Sons & Daughters, are  shining examples of this movement, and The Platinum Concierge is ready to take you on an unforgettable journey of flavor.  
No matter what your preference, we at The Platinum Concierge are confident your tastebuds will be left satisfied. Whether you're looking for comfort food, like an Italian sandwich at Lucca Delicatessen, a taste of the sea at Sotto Mare, or the warmth of a hearth in the Greek tavern Kokkari Estiatorio, we can guide you to the right spot. From the laid back, like Spark Social SF, a food truck park with a rotating menu in an outdoor setting, to the high end French minimalistic Atelier Crenn, San Francisco has it, and The Platinum Concierge will help you find it. So join us, and let us show you how to eat like a true local.
Please follow and like us: