San Francisco, open your golden gate
You'll let nobody wait outside your door
San Francisco, here is your wanderin' one
Saying I'll wander no more.
San Francisco is calling to you. The City by the Bay has long been a muse for artists, musicians, poets, and architects. Recently, tech innovators have taken it to heart, along with world renowned chefs and social advocates. From the famous to the infamous, and the must-sees to the hidden gems, you can live and experience The City as you like it.
Visit the Golden Gate Bridge, Lombard Street, The Buena Vista Café, Golden Gate Park, Haight Ashbury, the Castro, the Transamerica Pyramid building, Salesforce Tower, and so much more!
Tour Details
Total Time
Approximately 4 hours
Total Cost
$700 - $1,285 (depending on transportation selected - plus costs, fees and additions)
Transportation Options

Important Notes
The deposit amount collected today constitutes 25% of total cost of the tour. Your card will be charged the remaining 75% (in addition to any fees and costs) upon completion of the tour.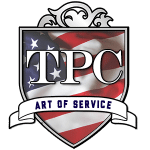 The Platinum Concierge
San Francisco
Feel free to contact us with any questions you may have prior to booking your tour.