San Francisco, open your golden gate
You'll let nobody wait outside your door
San Francisco, here is your wanderin' one
Saying I'll wander no more.
Discover the vibrant and diverse city of San Francisco on our Privately Guided San Francisco City Tour. Our expert guides will take you on a 4 or 6-hour journey through the city's most iconic landmarks and hidden gems. Whether you're interested in exploring the bustling neighborhoods or visiting historical landmarks, our customized itinerary will cater to your interests.
We'll start by visiting the famous Ghirardelli Square, where you can indulge in some delicious chocolate and take in the views of the bay. From there, we'll make our way to Fisherman's Wharf, where you can sample fresh seafood and enjoy the lively atmosphere of this popular attraction. Next up is the Ferry Building, which is home to a bustling farmers market and an array of artisanal vendors.
As we explore the city, you can customize the itinerary to your preferences. Our guide will be happy to show you popular attractions like Union Square, the Financial District, and Chinatown, where you can visit the famous Fortune Cookie Factory. We'll also visit North Beach, known for its Italian American heritage, and the scenic Sea Cliff neighborhood. Don't miss the chance to take in the stunning views from Twin Peaks or visit the historic Civic Center.
Other must-see neighborhoods include Haight and Ashbury, where the counterculture movement of the 1960s was born, and Golden Gate Park, a sprawling urban oasis. We'll also visit the iconic Cliff House, which overlooks the stunning Ocean Beach, and take a drive down Telegraph Hill's famously crooked Lombard Street.
After the tour, you'll have plenty of time to explore the city on your own, whether you choose to ride the famous cable cars or explore the city's diverse neighborhoods. Our guide will transfer you back to your accommodations, leaving you with unforgettable memories of your time in San Francisco.
Book our Privately Guided San Francisco City Tour today and discover the best of this beautiful city with the flexibility and personalized service that you deserve.
Tour Details
Total Time
Approximately 4 hours
Total Cost
$700 - $1,285 (depending on transportation selected - plus costs, fees and additions)
Transportation Options

Important Notes
The deposit amount collected today constitutes 25% of total cost of the tour. Your card will be charged the remaining 75% (in addition to any fees and costs) upon completion of the tour.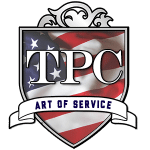 The Platinum Concierge
San Francisco
Feel free to contact us with any questions you may have prior to booking your tour.